Headache Available to Stream Now
Jaz Sebastian is a Alt Rock/Cinematic Pop singer/songwriter from the the wildlands of Australia. Growing up with the beach and bush, a never ending influx of varied creations Jaz constantly adapts his musical style to suit the story he's telling. Now committed to a newly crafted signature sound Jaz has his first album well underway and is getting closer to completion every day. "New Visions Of Apocalyptica" will most likely be the most exciting body of work from an Australian artist in 2024. With singles/album tracks releasing incrementally until full album is released and made available to the public.
After completion Jaz has a shorter EP and two more albums to follow within this chapter/shared universe. For now the story begins with the events of "Headache", official music video with story coming soon, stay tuned as we get our bearings in the "Free World" and hear more updates from the fine city of "Apocalyptica"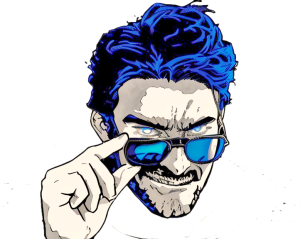 New single Release "Headache" The trippy psychedelic alt rock mantra "Cage the Elephant meets Lana Del Rey".
Headache is the First track from the upcoming album "New Visions of Apocalyptica" well underway and nearing completion.
$5 Flat Rate Shipping Cost – Australia
$10 Flat Rate Shipping Cost – Rest of World